I have some bad news, well at least very irritating news, about yet another Facebook Live update. No surprise, right? Facebook has been a moving target since live video has exploded the past few months.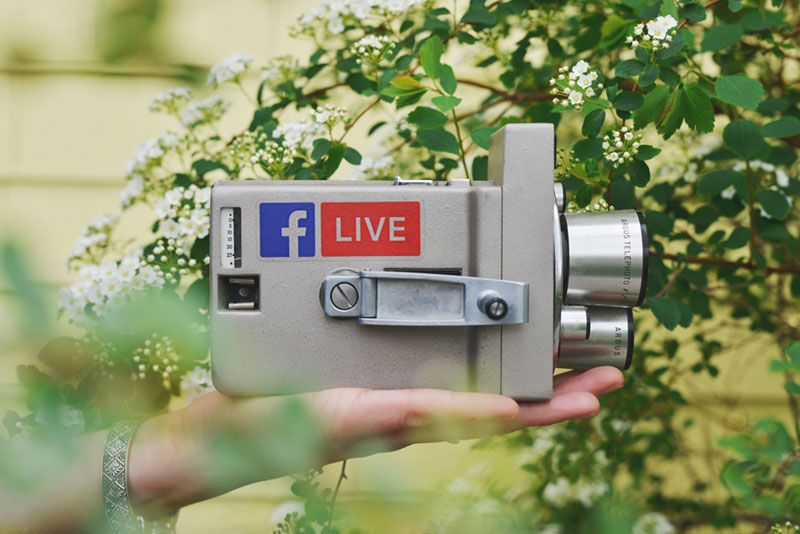 The Problem
Thanks Facebook for making changes to the new Live Producer interface. If you are on your computer (not phone) and using the current version of Chrome. If you are on Chrome it will prompt you to download the beta version. Do not so this unless you are techy. It's the version that is currently in testing and will have some issues. Of course, the error message tells you not to use Safari or IE either in case that was your next move.
The error popup you will see: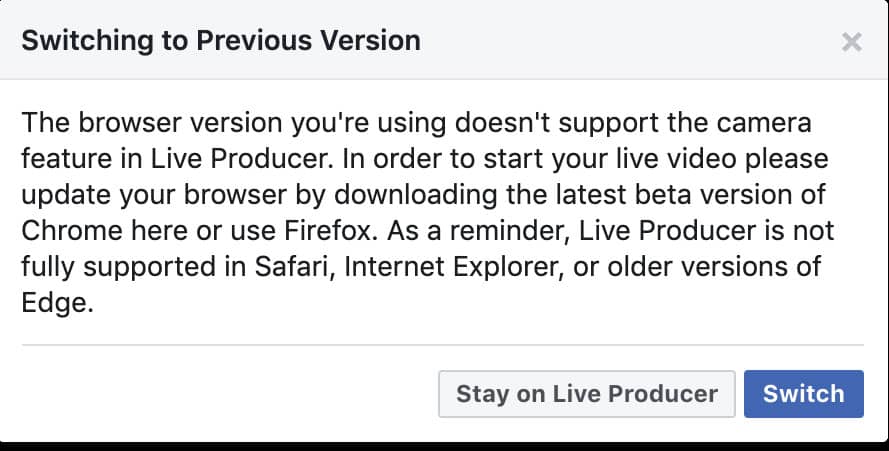 caption for image
Then when you click switch it does not switch back to the older version of producer.
The good news is there are 3 solutions that will keep you going live right now!
Solution #1
Download Firefox browser for now and wait for the approved update to come to Chrome. I DO NOT recommend using the beta unless you are a techy person already.
Solution #2
Get the 14 day trial of Ecamm if you are on a Mac OS. Chances are you will either fall in love with Ecamm or the update will come to Chrome by then. Solution #3
Go live from your phone. This bypasses the new interface completely for the moment. I should have a new how to video up on KathyHester.com to walk you through it today.
I hope this helps!