Thanks for attending "Learn How to Overcome Your Fear of Live Video and Get the Raving Fans You Deserve" at the Beer Now Summit.

I hope you are ready to give live video a go and want to help you if I can.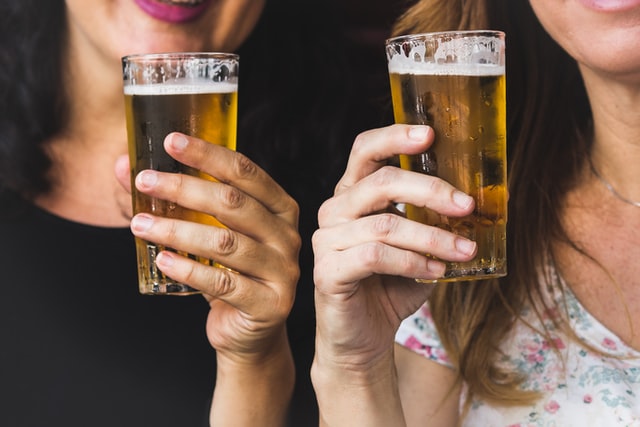 Let's Stay in Touch
Join my email list and learn when future live video classes and news happen. Plus I'm about to release a new quick-start course on teaching live cooking classes you will not want to miss!
Did someone say discounts?
Yes, I do have some discounts on a few of my classes and even a special price on a one on one call with me.

30 Minute One on One Call
Let's work together to get you comfortable with telling the world about your blog, book, products, and more. You have to promote yourself to reach the people who need your help!
I can help you get over your resistance to doing live video, set up your video setup, talk about live cooking classes or interviews, or we can brainstorm on the next steps to get the word out about your business.
Let me help you with the skills you need to promote yourself and your products!


Jump Into Live Video Using Your Phone
Learn at your own pace & a schedule that fits your life. Watch Kathy's step by step videos to get up & running making live videos w/ your phone in no time!
There are 19 short and detailed videos that get you started in the right direction and include homework so you can see a difference in your before and after videos.
The Course Includes these Topics
Why I Love Live Video – and why I think you will end up loving it too
Why Should You Do Live Video? – hint: it's easy and requires NO editing!
What You Need to Start Streaming Live Video – it's not fancy or expensive equipment
Be Yourself & Believe in Yourself – or how to be YOUR brand on camera
Improve Your Video with Lightening – even if it's just a lamp from your living room
Practice Makes Progress – learn to make your mistakes the smart way
Discover Your Filming Locations – hint – you have more in your house than you think!
What to Do Before Your First Live – this is a game changer
What to Do After You Go Live – so you can get as much reach out of your video as possible
Live Video for the Shy And Reluctant
This class is done in live zoom. meetings as a small group. While we learn all the details that you do in the self-paced course Jump Into Live Video with Your Phone, this class gives you extra support.

You get weekly meetings in your small group where I teach new topics, and the group members support each other in a private Facebook group.

Twice a week you get bite-sized homework assignments, that your peers and I will encourage and critique. This gives you extra help and support to crash threw the barriers you've put up against doing live video.
Have a Question for Me?
Please email me below with any questions about my talk, the classes above, or to talk to me about booking a 1 on 1 consultation to help you with your specific needs.
Be Sure to Join My Newsletter!